i3 Instructors
Get to know our Instructors!
Instructor Profiles
We asked each of our instructors to tell us about themselves.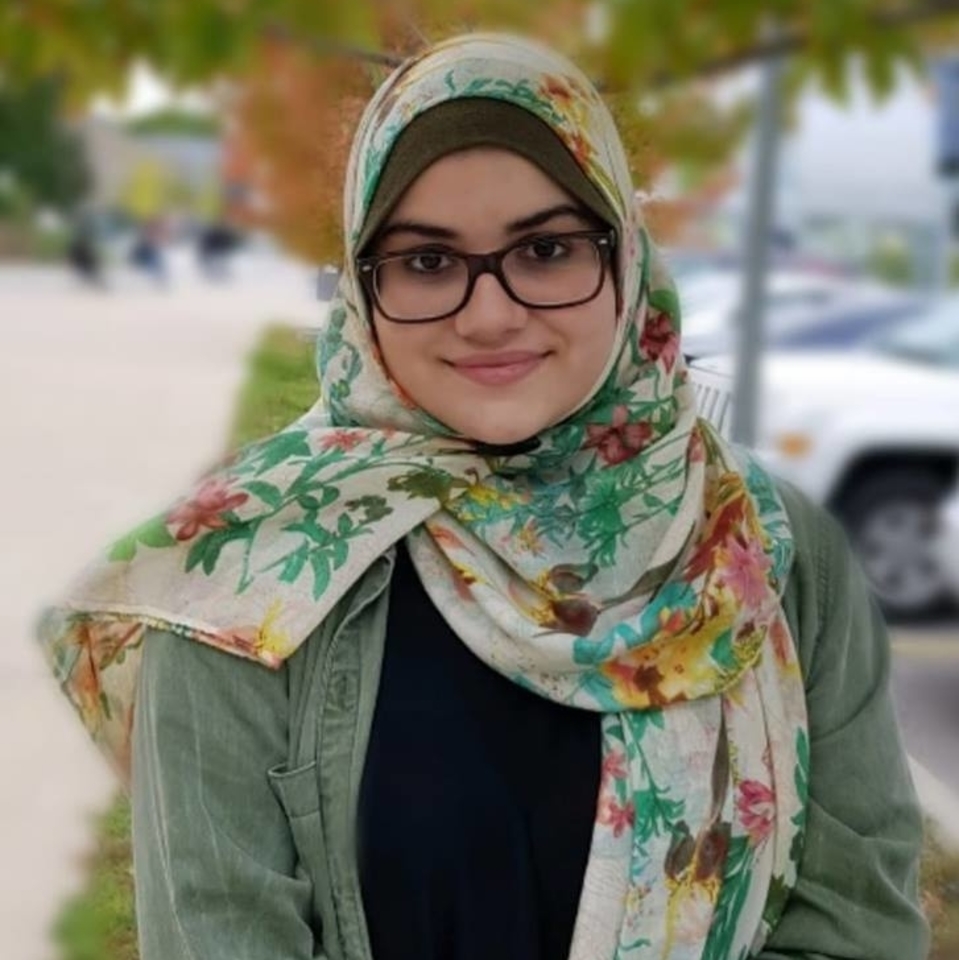 Sr. Lana
Sister Lana has been a student of the i3 institute since 2015, a TA for YD1 for the 2017/2018 year, and has been an instructor for the YD1 sister's class in Mississauga for one year. She formally studied at Islamic Online University, Seekers Hub, and Al Balagh academies. Her favourite subjects to study are: dawah, tazkiyyah (purification of the soul), tafsir of the Quran, and comparative fiqh. She is a writer for Inspired Minds magazine, writing about topics that deal with aqeedah, fiqh of women issues, science in Islam, and philosophy of Islam.
Lana has a bachelor's degree in molecular and cellular biology and recently completed her master's degree in biochemistry and biophysics. She loves to travel, walk in nature, and try new things. Her goal is to be like the Prophet's (SAW) wives, Khadija (RA) and Aisha (RA). She loves reading about various topics in Islam, especially Islamic history.
---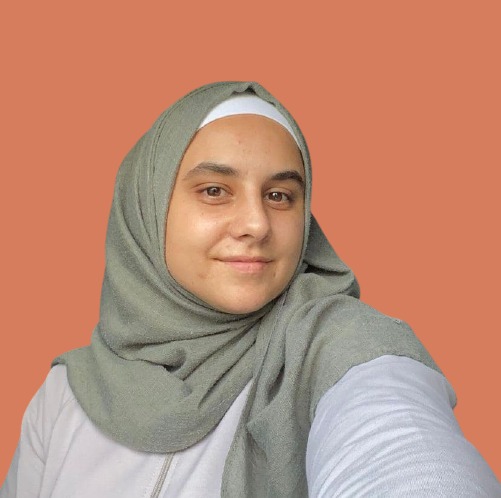 Sr. Iman
Sr. Iman is an instructor for the Young Da'iyah and i3 Clarity programs here at i3. She has been an active volunteer and student since 2019 participating in a wide range of leaderhip positions including areas such as history, adminstrative, youth development, activism and women's support. Iman has a Bachelors of Science in Kinesiology, a Post-Grad Certificate in HR and is currently working on her Bachelors in Shari'ah at Mishkah University.
Iman is active on the ground helping inspire and motivate Muslims to push themselves for the sake of Allah SWT through education and leadership. She is passionate about helping Muslimahs reconnect with the deen while aiding in navigation through the dunya.
---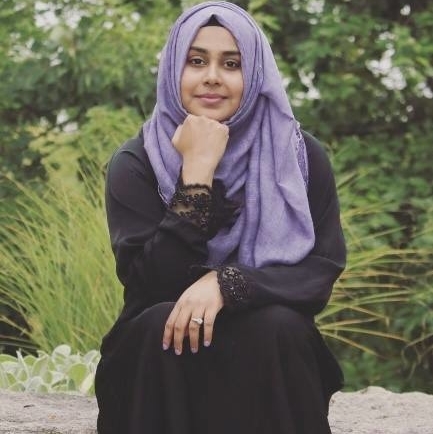 Sr. Kulsoom Kazim
Sr. Kulsoom Kazim is a certified life coach, counsellor, motivational speaker and author. She holds a Bachelors Degree in psychology from York University. She also serves as the women's chaplain at University of Toronto - Mississauga. She's also 2 courses away from completing her associates degree in Islamic Sciences from Mishkah University. She's a instructor at i3 institute and inspires to spread the message of Islam with the various projects she is involved with.
She deeply understands the pain, heartbreak, and confusion many people, women in particular, struggle with and is passionate about helping women in their journey of healing and growing so they too can make a difference in this world and accomplish all that they hope to accomplish all while rekindling their relationship with Allah.
You can find more about her on her website.
---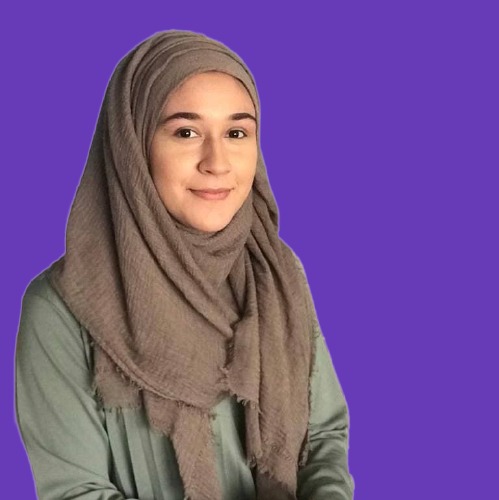 Sr. Nigar Jabari
Sister Nigar Jabari is an educator with a Bachelors in both History and Anthropology from the University of Toronto, and a Masters in Teaching. She will also be pursuing another Bachelors degree in Islamic studies, Inshā'Allāh. Sister Nigar is the Executive Director at the Saskatoon Dawah and Community Center, as well as a Curriculum Developer, Editor and an Instructor at the i3 Institute. She currently leads weekly sisters' halaqah's in Saskatoon on various topics in Islam, with the aim of helping Muslimah's gain confidence in their deen, build sisterhood, and Inshā'Allāh unite the Ummah.
Sister Nigar was a former writer for the Inspired Minds Magazine. She also has a strong passion for designing infographics about Islam, in order to simplify concepts for all learning styles. She is currently working on designing a holistic Islamic studies curriculum to help the future generations put their knowledge into action and bring justice into the world.
---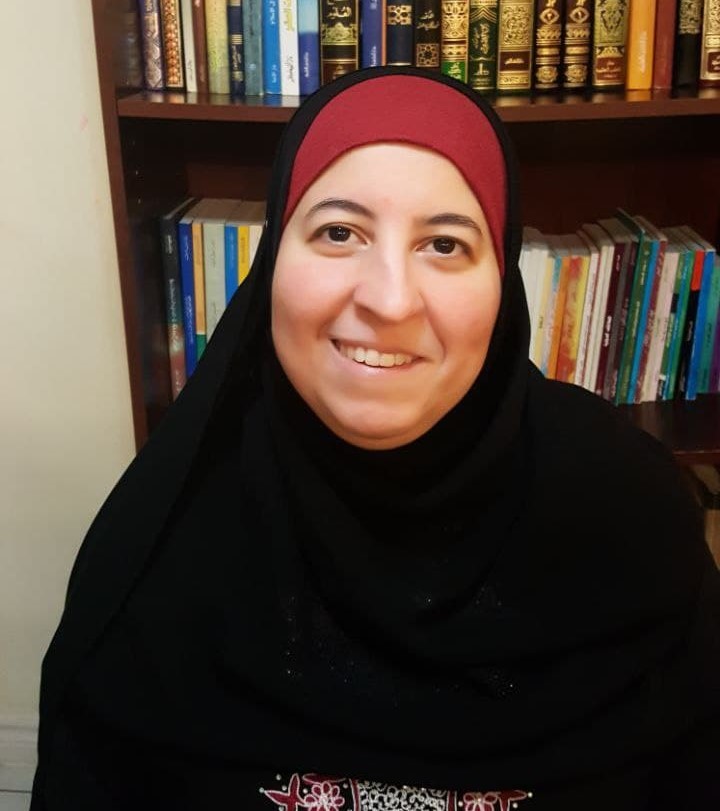 Sr. Duaa Ahmed
Duaa Ahmad is a mother, a wife, and a homeschooling teacher, who studied islamic studies at the bachelor level in addition to studying under traditional local scholars in Lebanon. She is a co-founder and a senior instructor at the i3 institute. She has ijaza in Tajweed, and she has been teaching halaqas in Tafsir, Tazkiyyah and Fiqh for the last 14 years. She has a bachelors in computer science and a diploma in teaching education.
---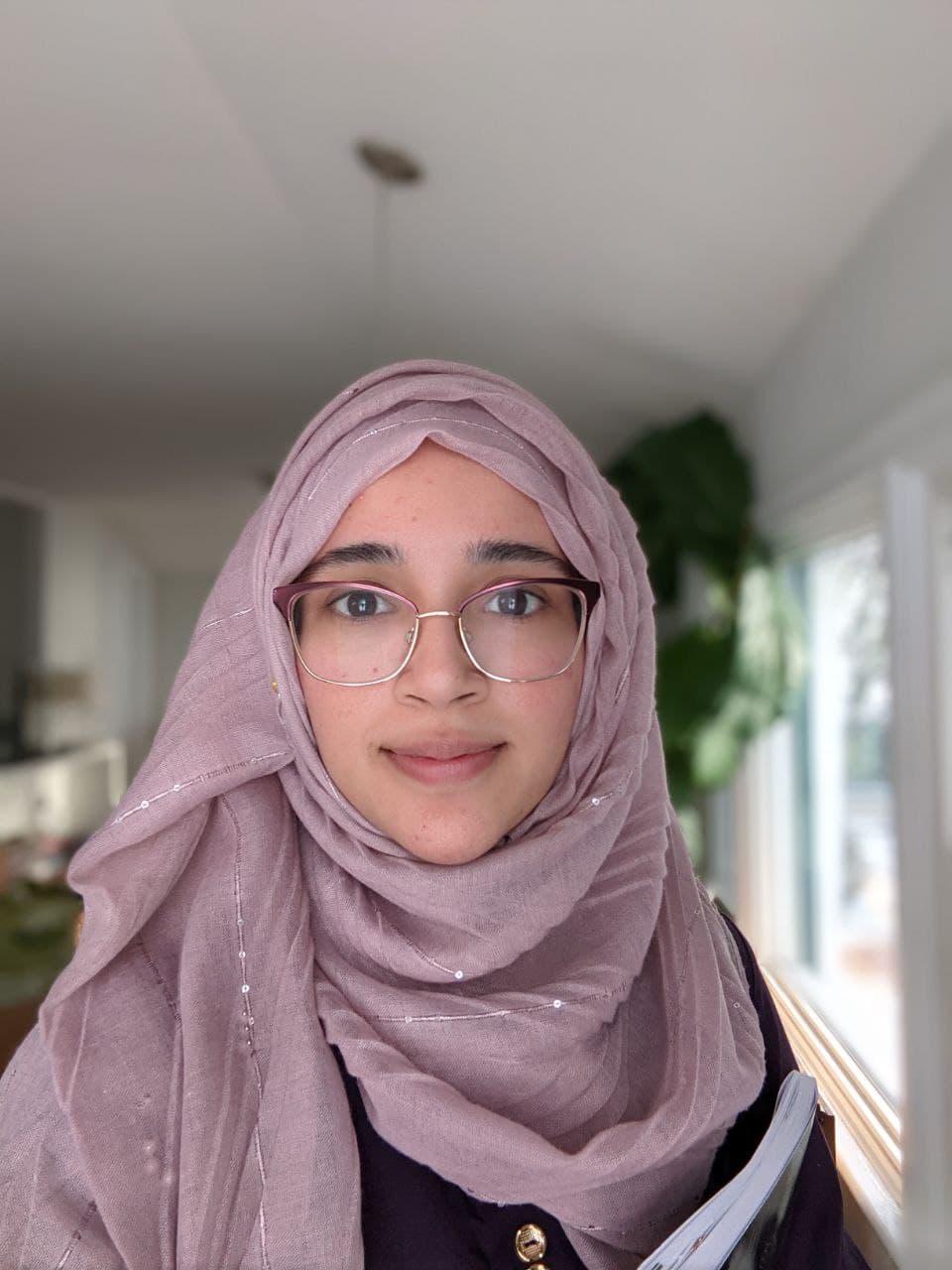 Sr. Lalarukh
Sr. Lalarukh is an instructor for the Young Da'iyah program at i3 institute. She has been a student since 2017 and is currently doing the Advanced Islamic Studies program. She has been actively involved with a range of projects relating to faith crisis and women's support. Lalarukh has a Bachelor's of Science in Psychology, is an IAWP certified Holistic Wellness Coach and is currently working as a Health & Wellness Coach with a digital health company in Toronto.
Lalarukh is passionate about supporting young Muslimahs reach their full potential so they can serve Allah (SWT) to the best of their ability. She loves mentoring younger girls in identifying their strengths and talents and using them to serve their ummah, deen and ultimately their Creator.
---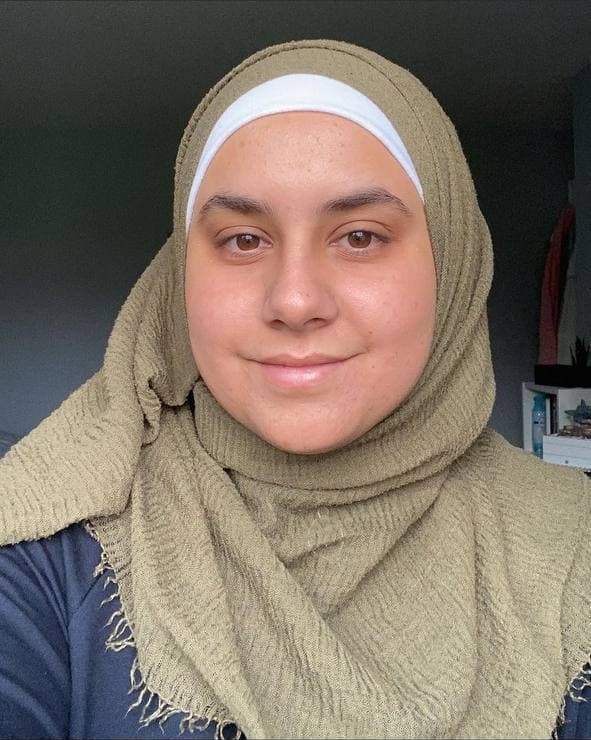 Sara Mohammed
Sara has a Bachelors in Honours Kinesiology, Bachelors in Religious Studies, and has completed the Young Da'ee program with the i3 Institute. She is currently in the Advanced Islamic Studies program with Sheikh Usta, and actively volunteers with i3. Sara is also an instructor for the Young Da'iyah program.
---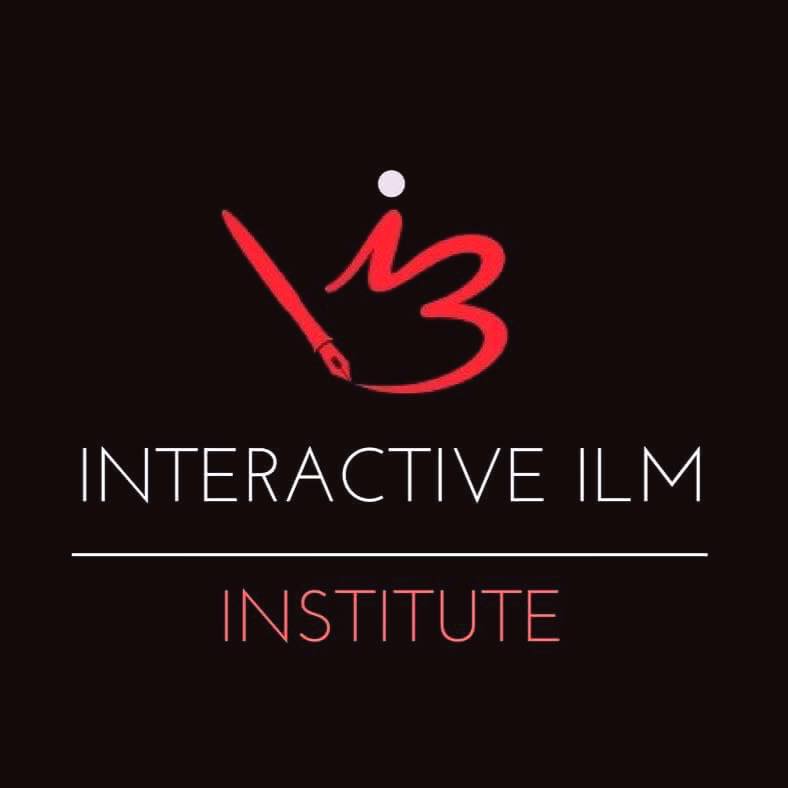 Irshad Rashid
Irshad Rashid has been a student at the i3 Institute since the very early days. He has gone through the YD1 and YD2 programs, following up with 2 years of being a TA for YD1 classes. Now he is on the epic journey of venturing through the new AIS (Advanced Islamic Studies) program. His favourite Islamic subjects are Quran and History. He is currently teaching his first class at NICE Musallah in Brampton.
Irshad graduated from Sheridan College doing the Software Development and Network Engineering program. Currently he is working as a Technical Account Manager at an IT company that develops software for Property Management and Accounting. His hobbies are sports, camping and martial arts.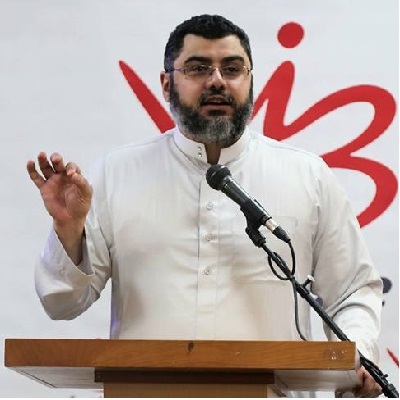 Sheikh Usta
Sheikh Usta has been teaching Islamic knowledge for over a decade. Sheikh Usta is currently completing his Masters in Islamic Shariah, and holds a Bachelors in Arabic and Islamic Studies. He has learned from 11 prominent scholars including Dr. Abdul-Fattah Idris, a leading Comparative Fiqh professor at al-Azhar.
---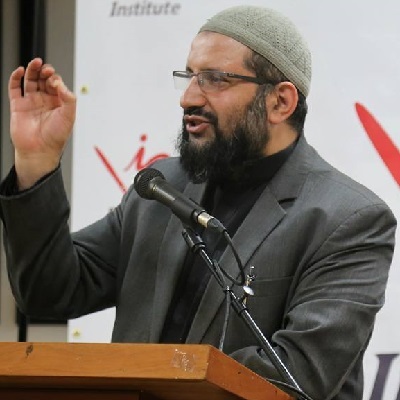 Sheikh Rasoul
Sheikh Rasoul has memorized the Quran over twenty two years ago under his father Sheikh Sebghatollah Rasoul. He has been in the education field since 2005, serving as the principal of ISNA High School since 2010. He is a teacher, a leader, and an active contributor to the community. He conveys his knowledge through khutbas and halaqas at various mosques within the GTA and co-founded the I3 Institute. Sheikh Rasoul has an electrical engineering degree from Ryerson University and a Bachelor's of Education degree from the University of Toronto. He completed the principal's qualification course from the Ontario Federation of Independent Schools in the summer of 2009 and completed his Master's in Education degree from Brock University in December 2011, specializing in leadership and administration in education. He is currently completing his Bachelor Degree in Islamic Studies from Mishkah University.
---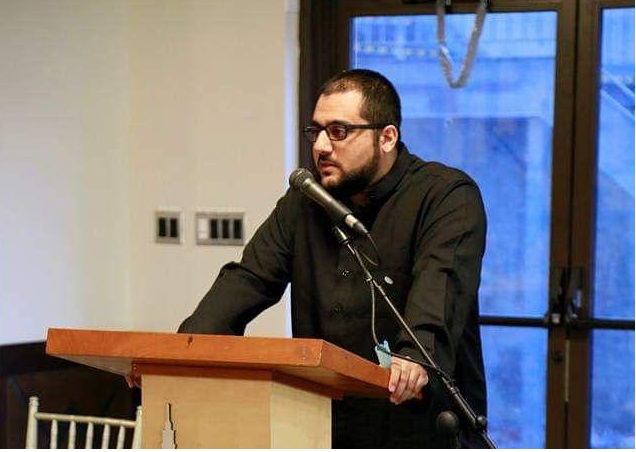 Adnan Khan
Adnan has been part of the i3 Institute Inc. since 2015. He is currently enrolled in the Bachelors of Islamic Studies program at Mishkah University and also pursuing Arabic Studies from The Quran Institute. His favourite subjects are Usul-ul-Fiqh and History of Islam.
Adnan graduated as a Mechatronics Engineer from the University of Waterloo and is currently working as a Senior Process Planner at a plastic injection mold making company. He loves to read, write and reflect on issues faced by Muslims in the West and abroad. Adnan's goal is to empower the Muslims in Canada, help build robust leadership and change agents in society who work together strategically on the Islamic vision.
---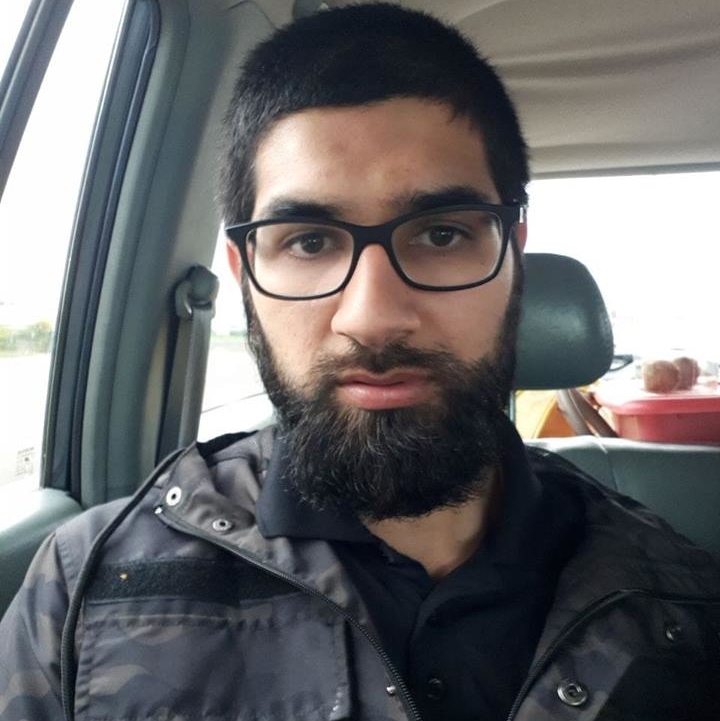 Ahmed Jamil
Ahmed Jamil, also known as Abu Mustafa, is a current i3 student, and a passionate instructor. Ahmed's life revolves around work, family and dawah. He has been studying with the i3 Institute for over three years and has fortified his understanding of Islamic principles by the grace of Allah swt. He plans to pursue further knowledge by enrolling in Mishkah University. He loves to give dawah to Muslims and non-Mulims alike wherever there is an opportunity. In terms of Islamic studies, his passion lies in tafasir and fiqh.
In terms of education, Ahmed has completed his BSC Honors in Biochemistry at McMaster University and then went on to finish MBA at McMaster specializing in Accounting, which paved a path for CPA designation. Currently, in terms of work, he is a purchasing manager at a supplement company that makes bodybuilding proteins and weight management products.
---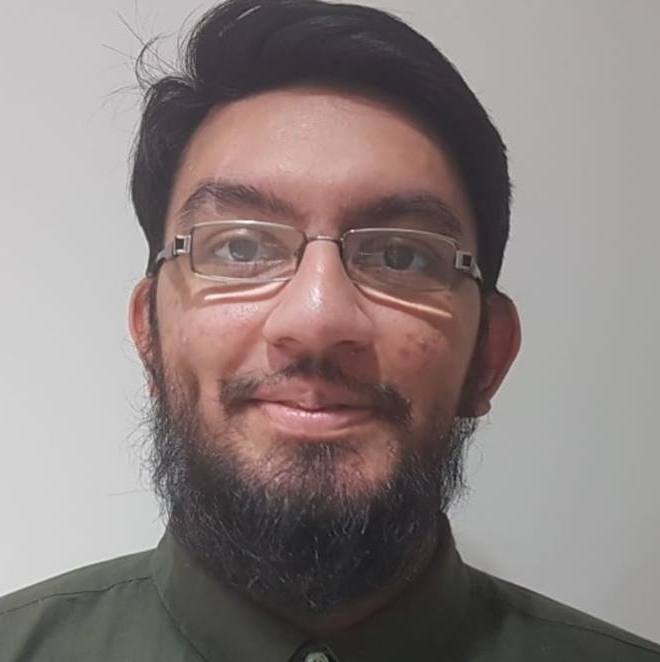 Aiyaz Noor
Alhamdulillah Aiyaz has completed two years in the Young Da'ee program here at i3, and one year as a YD Instructor. In terms of favourite topics, Aiyaz enjoys Aqeedah, Usul-ul-Fiqh, and modern Da'wah techniques.
Aiyaz studied Computer Science & Mathematics at the University of Toronto, and currently works as a Software Engineer. With two years of experience as a Teaching Assistant at U of T, Aiyaz has a "learn by teaching" motto, where he transfers over to teaching Islam through the YD program.
---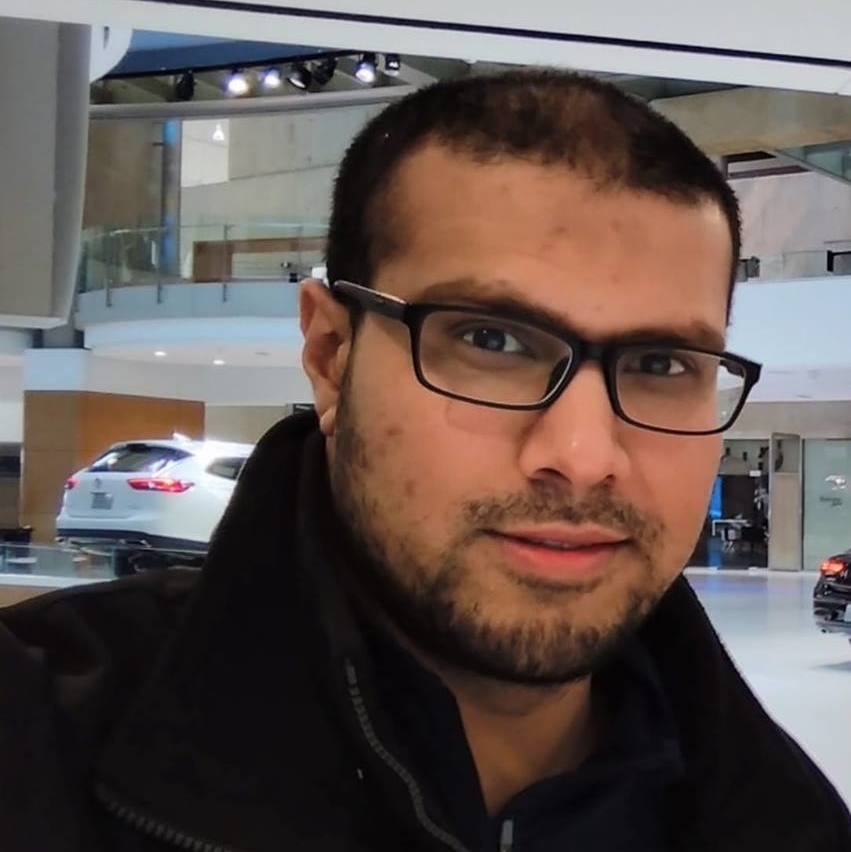 Bilal Ahmed
Bilal has been learning with the i3 Institute and many other Islamic institutions for many years now and has been a teaching assistant at i3 Institute for two years. Bilal is also a student of Mishkah University. His favourite Islamic subjects are Dawah and Uloomul Quran.
Bilal works as an engineer and project manager with a special interest in environmental projects. He likes to read about contemporary issues especially those that impact the ummah. He has been involved with youth and Da'wah initiatives around GTA and Hamilton. Bilal really enjoys outdoor activities with family and friends like camping, hiking, swimming and canoeing.
---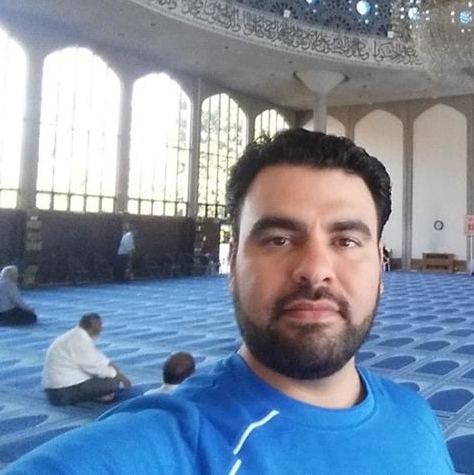 Farhad Azizi
Farhad has been a student of i3 for a few years. He is one of the "guinea lambs". He has been a student of the YD program since its birth: 4 years. He has been a TA for 2 years, covered few classes when instructors were unable to make it, and has done review and exam prep classes.
Farhad works full-time as a partner at a used cars dealership. His hobbies include spending time with kids and family.
---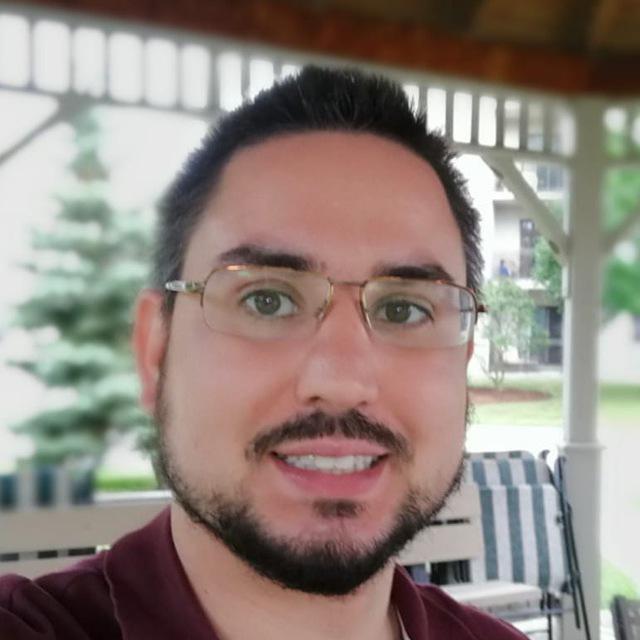 Emmanuel Ilyas Rovithis
Emmanuel is a Greek-Polish revert, who accepted Islam in the year 2009 in the month of Ramadhan whilst doing his university degree in Kinesiology. He has been an Islamic school teacher since 2012 and has taught at all the Islamic schools within London, ON. Emmanuel has studied with Islamic Online University, Seekers Hub, i3 Institute and Mishkah University as well as with private teachers and scholars local and abroad. Emmanuel holds a passion for comparative fiqh and usool-al fiqh, da'wah, stories of our pious predecessors, project management and community outreach.
---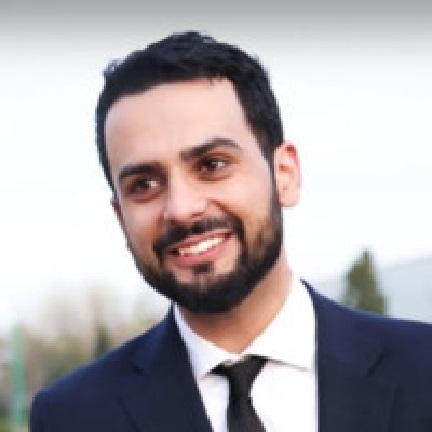 Fareed Mesut
Fareed is one of our instructors at i3 Institute and a local Khateeb in the GTA area. Currently he is learning Arabic and continuing his Islamic education at Miskah University. His passion includes Islamic history and current affairs.
He is also a Business Development Manager at a global technology firm leading a team of Sales representatives in the region.